TSU – Lady Tigers' Volleyball Team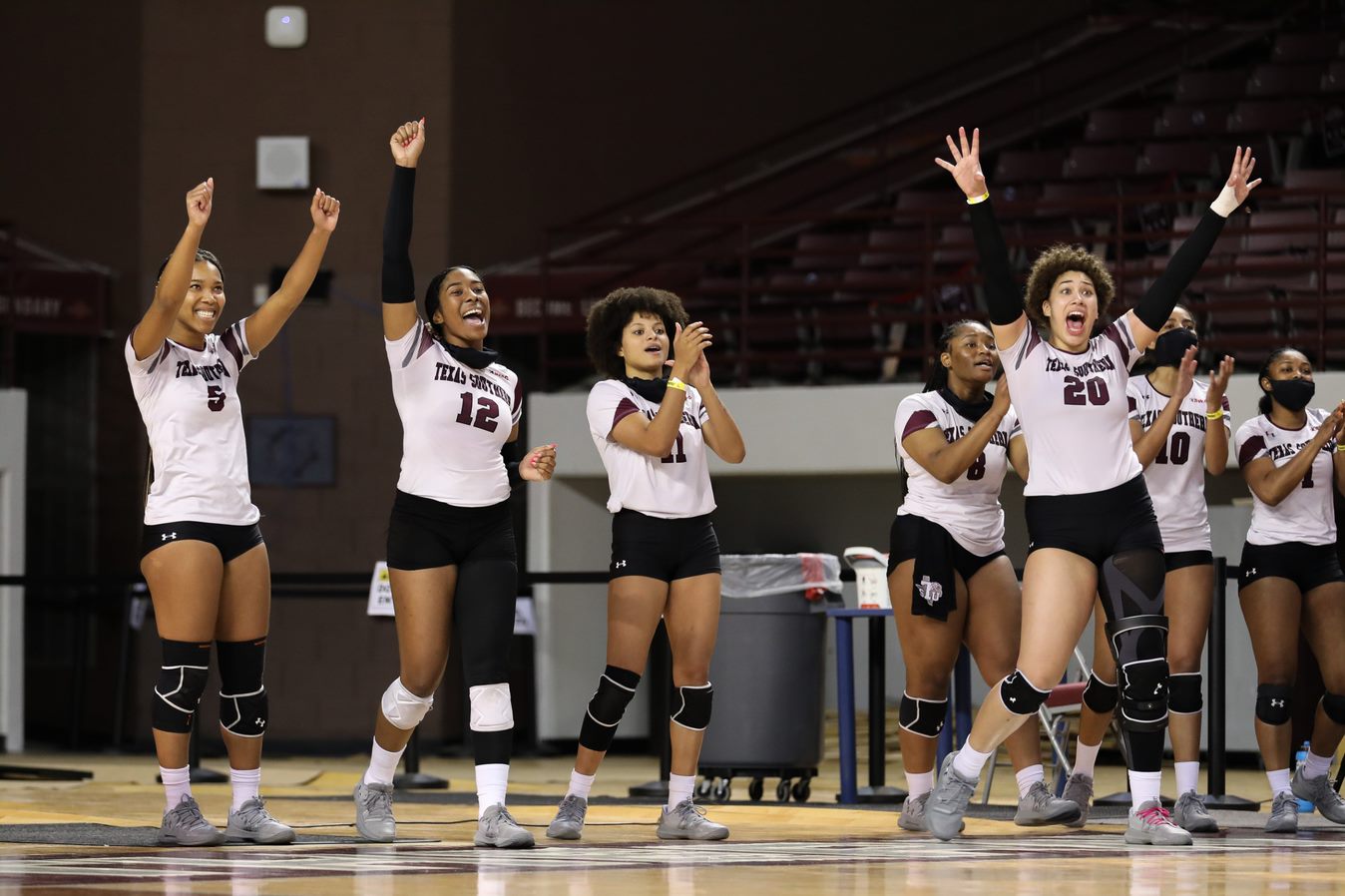 Greetings! I am Gabrielle Floyd, Head Women's Volleyball Coach at Texas Southern University, a Historically Black College or University (HBCU) in Houston, TX. As the new Head Coach, and previous Assistant Coach for over 15 years, I have had the opportunity to coach, nurture, and mentor black and brown women athletes at one of the top ten HBCUs in the country.
For the past 20 years we have hosted volleyball camps for under-privileged athletes that incorporate life skills and explain the steps to becoming a collegiate student-athlete. Some athletes began camp in elementary or middle school and have earned scholarships to play on the collegiate level. Some played for us! Current and former student-athletes return for summer camp to donate their time as coaches. Several former athletes are now coaching volleyball in inner city schools impacting future athletes. Our team is actively involved in community service on campus and around the city to maintain the habit of positively impacting others.
Ultimately, we are facing a major setback in our budget. The Winter Freeze damaged our court making it impossible to host our volleyball camps this summer, which are our biggest fundraisers. Without our court, we are struggling to raise the funds necessary for travel, new and updated jerseys, sport masks, individual towels to maintain COVID protocols, and other expenses. I have big plans for the upcoming Fall season, and we need your help to accomplish our goals.
We have a fundraising goal of $25,000 to successfully prepare the young women as collegiate student-athletes and leaders in their community. Your support is vital to the futures of our young student-athletes. We want to feature our advocates prominently in our Arena, which would be viewed by well over 50,000 people annually, as a thank you for their support.
You are also invited to support the team by attending matches this Fall! You can find our schedule at https://tsusports.com/sports/womens-volleyball. Thank you for cultivating our female student-athletes at Texas Southern University.
Warm regards,
Gabrielle Floyd
Head Volleyball Coach