Join the Team!
Donate to:
The Winston Hill "Finish Like A Pro" Scholarship!
Winston Hill's Family Gives to Students in Honor of their favorite TSU TIGER!!!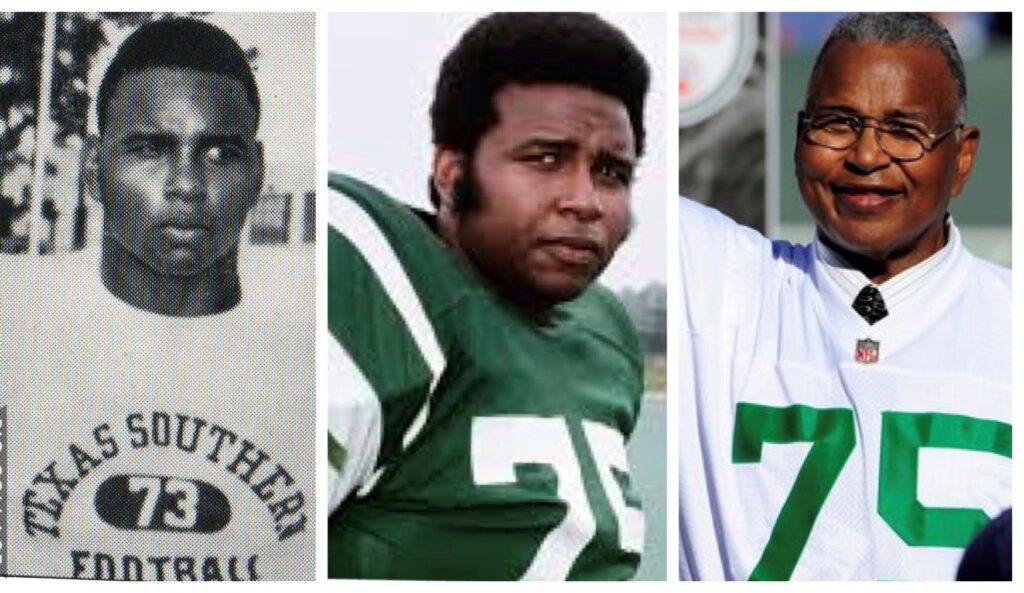 Accomplishments:
8 Time All Pro: AFL, NFL
195 consecutive games
174 starts
NY Jets Winston Hill Day
NY Jets Inaugural Ring of Honor
Texas Southern University Hall of Fame
Top 100 in the Centennial Year
Class of 2020 Pro Football Hall of Fame
Inducted into the 2021 Class of the Black College Hall of Fame
"Finish like a pro – no matter what field you are in"
~ Winston Hill
The Winston Hill Endowment seeks matching funds to give back to TSU students majoring in sports and science-related fields.  Your generous matching fund contribution will provide juniors and seniors with scholarship money to apply towards their undergraduate matriculation at Winston's beloved Texas Southern University! 
Winston Hill came to Texas Southern University in the fall of 1959.  He was a Tiger tennis state champion and football player.  After graduating in health and physical education, having distinguished himself on the gridiron, he was drafted by the Indianapolis Colts and later made the 11th round pick for the Jets.  
Winston made his first pro-bowl as a rookie and then proceeded to do so for three more consecutive years.  They  underestimated the Tiger in this player, but TSU believed.  Ultimately, Winston achieved all of the accolades listed above and then some.  He was a successful businessman, philanthropist, volunteer, coach, a motivational speaker for Fellowship of Christian Athletes and even ushered at his church.  TSU Tigers are more than students, they impact the world around them positively and generously, as did Winston. 
Because of this belief and Winston's fond memory of his alma mater, his family would like to pay it forward to deserving students.  They never want students to lack the opportunity to achieve their dreams.  Would you join the Hill Family in providing for future generations for years to come?   
Make a difference.  Pay it forward:  Donate to the Winston Hill Athletic Wellness Endowed Scholarship.  Funds will be matched up to $25,000.  Please use the link provided to donate now.  The Winston Hill Family Thanks You!