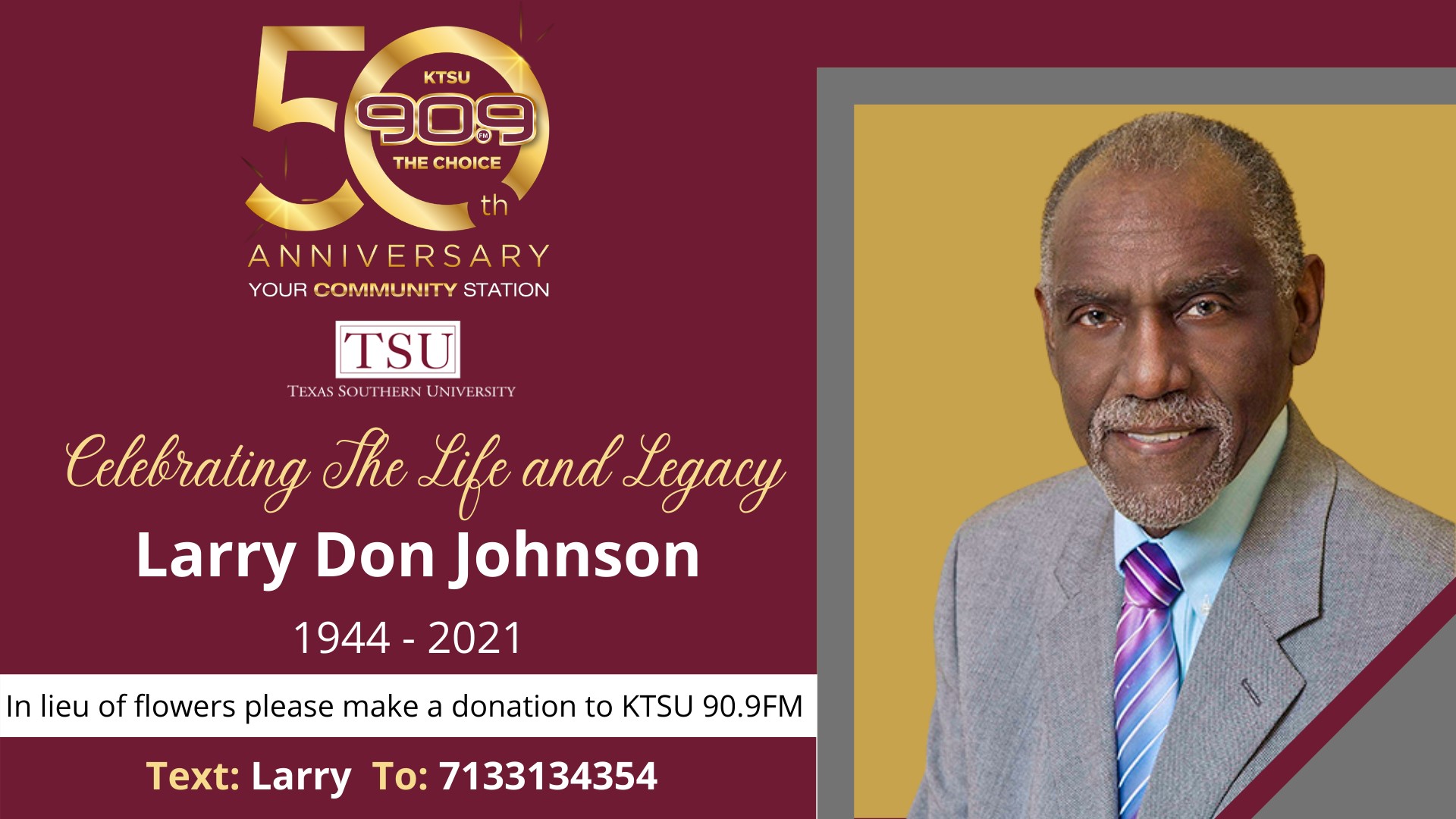 Larry Don Johnson
In honor of the late Larry Don Johnson, the KTSU family extends their thanks and appreciation to those that have called or texted the radio station to express their love towards Mr. Johnson.  On behalf of the Johnson Family, instead of sending flowers they would like to encourage those that loved Mr. Johnson dearly to give a financial contribution to the radio station he loved so much, KTSU 90.9 FM – Your Community Station.   Mr. Johnson has been committed to the KTSU since 2001, starting as an Account Executive and later became the Director of Development with a demonstrated history of working in the marketing and advertising industry.  His main focus was to tell the rich history of KTSU as a public radio station, increase revenue in all aspects and build brand awareness of the treasured institution of Texas Southern University.
Mr. Johnson was gifted in many things and has attained a wealth of knowledge that he didn't mind sharing with the younger generation. He was skilled in Non-profit Organizations, Public Relations, Event Planning & Management, Voice-over talent, Volunteer Management, professional actor, photographer and a phenomenal graphic artist.  He was later registered in the Texas Radio Hall of Fame.  Amongst many of the accolades that can be mentioned he soared at being an awesome listener and a legend in the media industry.
Larry you will truly be missed by your KTSU family.