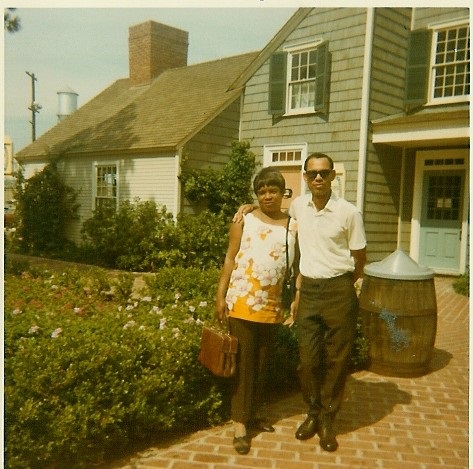 THE IVAN AND CORDELIA DANIEL MEMORIAL ENDOWMENT
The Ivan and Cordelia Daniel Memorial Endowment aims to lighten the financial load of college students of West Indian descent.
Ivan & Cordelia immigrated to the United States from Barbados almost 60 years ago.  They came with their 5 children in hopes of providing better opportunities for the future generations of their family.  Ivan and Cordelia were deeply proud Bajans and they were equally as proud of their American citizenship.  They instilled in their family a deep love and connection to their Bajan roots.  Bajan food, music and culture was a part of everyday life.  Ivan and Cordelia were even instrumental in starting one of the first Barbados organizations in the Los Angeles area. 
Though Ivan and Cordelia have both passed away, the hopes and dreams they once held have been materialized through their children, grandchildren and now great grandchildren.   It is these same hopes and dreams for a bright future that we hope to help cultivate with this endowed scholarship.  Though the amount may be small, this scholarship is given with a great deal of love and well wishes for the future success of TSU West Indian students.