Elease Regina Paschal Royster
Memorial Scholarship Fund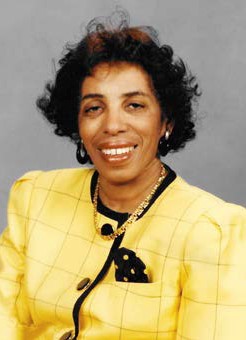 April 15, 1940 – December 31, 2021
The family of Elease Regina Paschal Royster is establishing a Memorial Scholarship Fund in her honor or help deserving TSU students.
In 1958, she obtained her high school diploma at Emmett Scott High School in Tyler, Texas. She furthered her education at Texas Southern University in Houston, Texas.
Upon enrolling in Texas Southern University, she met the love of her life James W. Royster. James could not remember her name, so he started calling her "Jackie." This became her given name by many of her friends. Elease obtained her Bachelor of Science Degree in history in 1964. She continued her education and became certified in elementary education. She received her master's degree at Texas Southern University. In 1965, she began her teaching career at Garden Oaks Elementary School before transferring to Alcott Elementary School for 30 years.
Elease was  united in holy matrimony to James W. Royster on February 22, 1964 in Houston, Texas. Their union was blessed with two children.
In her leisure, she enjoyed painting. She was affiliated with various organizations such as Mount Hebron Baptist Church where she served on the nurses aid ministry, Texas Southern Alumni Association, and The Edgewood Civic Association.
She leaves to cherish her memories, her husband, James Royster Jr.; son, James W. (Tracey),  Royster III; daughter, Cheri (Fonzie) Ivory; sisters, Vesther Watson and Irene (Jeff) Fulton of Forth Worth, Texas; two brothers, Mark (Mattie) Jackson, and Charles (Ivory) Jackson of Tyler, Texas; three nieces and one nephew of Fort Worth, Texas; one aunt, Eva (Curlie) Alexander of Tyler, Texas; one uncle, Roston (Jo) Sargent of Muskegon Heights, Michigan; four grandchildren, five great grandchildren, one brother-in-law, and two sisters-in-law.