Dr. John B. Sapp Endowed Scholarship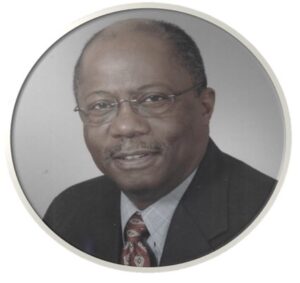 DR. JOHN B. SAPP, JR.
Dr. John B. Sapp, Jr. was born in Galveston, Texas on September 7, 1940.  He attended Galveston public schools where he graduated from Central High School in 1957.   After graduation, he enrolled in Texas Southern University (TSU), where he received his bachelor's and master's degree in chemistry. He later enrolled at the University of Houston, where he received his PhD in Chemistry. He began his teaching career at TSU in 1964 and has done further study at Lawrence Livermore National Laboratory in Livermore, California. During his tenure at TSU he has mentored many students at the master's and Doctoral level and has many peer reviewed publications. He has served as Associate Dean and Interim Dean on more than one occasion, and at his passing, he was serving as Chair of the Chemistry Department, which he has chaired since 2001. Dr. Sapp has been a professor at TSU for more than fifty years.  He recently served as both Chair of the Chemistry Department, and interim Dean of the College of Science, Engineering and Technology.
He was a long-standing and faithful member of Mount Pleasant Baptist Church, Houston, Texas.  Dr. Sapp will be sadly missed by family, friends, and colleagues.  He had a sincere desire to help people and was loved by many.
Dr. Sapp is survived by a loving, kind, and devoted wife, Dr. Fatemeh  Sapp, two sons, Christopher Jon (Gala) Sapp, Stephen Marcus (Jacque) Sapp, and one daughter, Sarah Nahzy Sapp. He is survived by three grandchildren: Marcus Sapp, Corrine Sapp, and Maximus Sapp. He is survived by one brother, Allen (Carolyn) Sapp, and three sisters; Johnnie Mae (Harold) White, Barbara Sapp-Davis, and Brenda (Dewey) Jefferson.
Dr. Sapp was preceded in death by his parents, Mr. and Mrs. John B. Sapp, and his older brother, Sion Sapp.